Olga Wagner
Short Bio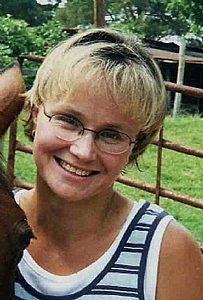 Olga Wagner, is a self-taught artist whose work is held in private collections all over the world. She attributes her talent and exposure to different mediums to her parents, Jan and Iraida, who early on instilled in her love for classical art. Before settling in the United States in 1986, Olga's family lived in many countries where classical art was highly treasured and promoted, including Russia, Poland, and Germany.

After marrying , she graduated from Rochester Institute of Technology with an Electrical Engineering degree and entered the corporate world of Software Development, with the last 13 years working in Telecommunication Industry. It was not until 7 years ago, while dealing with a mild depression over the loss of her most beloved cat, Mr. Biggelsworth, that she finally made the time to seriously pursue her artistic endeavors.

Olga's primary passion lies in animal portraiture with a strong emphasis on capturing the essence of the spirit and soul of the furry friend. Her paintings have consistently been used by various animal rescue organizations in their yearly fundraising campaigns. A couple of the more notable are Tuxedo Cat Ball to benefit Safe Haven For Cats and Walk for the Animals to benefit the Paws4ever organization.

In the past 5 years, Olga has focused her paintings primarily in oils. Her work is characterized by strong emphasis on light, shadow and, most of all color.

"In my work I use color and composition techniques that serve as a key to unlocking insight and compassion towards all living beings."